Posted by enetwal on Nov 8, 2010
I've been posting to a number of different blogs over the past several years.  But I can't claim that I have made a great deal of money from my blogs.  Oh I get some opt ins, and send people to an affiliate offer from time to time.  I also enjoy pontificating on topics, and teaching others.  But money making hasn't been the main motivation, because had it been, I would have stopped long ago.
And maybe I should stop now.
I just watched a short video by David Walker.  He's a UK based marketer who I interviewed as part of my Messages from the Battle Front series I produced earlier in the year.
In it he reveals what he calls the $100,000 blogging secret. And while I'm not sure I'd value the secret he shares at $100,000 I will say it got me thinking.
http://askearlabout.com/BloggingBoss.php
I owe it to him to keep mum on the secret, although I am using it right now as I pen this post to you.  Can you guess what it is?
Now he isn't charging a dime for this secret so there is no reason for you to not check it out. When you do, I'd love to have you tell me what you think. Just come back here and comment on this blog post.
I set the link to open in a new window, so you should be able to get back here without any difficulty.
Looking forward to hearing what you think.
http://askearlabout.com/BloggingBoss.php
[tags]blogging boss, David Walker, blogging, making money with blogs, blogging secret[/tags]
Posted by enetwal on Aug 11, 2010
I recently had a chance to do an interview with Mike Paetzold, also known as the Word Press Guy and author of the great video series for new and intermediate bloggers called, Profitable Blogging Steps.

Mike Paetzold
He is my personal "Go to" guy on WordPress issues.  I am a regular visitor to his blog http://wptutorial.com/blog to keep up on the constantly changing and improving wordpress world.
Tomorrow August 12th, Stephanie Mulac is launching her Ultimate Blogging Giveaway Event and I wanted to do something different for the event, so I arranged to do the interview with Mike.  It is one of the gifts I am offering on the Giveaway, and I think a good one.
I tried to focus on issues that go beyond introductory discussion of what plug ins to use, and Mike was most gracious to work with me.
If you would like to download the session to listen to it at your convenience you can do so by going here:  Interview Download
If you prefer to listen to it now, just click on the arrow below.  The entire interview is just under an hour in length:
Blogging Interview with Mike Paetzold
[tags]Mike Paetzold, Word Press Guy, Ultimate Blogging Giveaway, Stephanie Mulac, profitable blogging steps, profitable blogging, interview, [/tags]
Posted by enetwal on Jun 7, 2010
Today's Joan and my 35th wedding anniversary,  so I am trying to cut some time free, so I am posting an article today instead of writing a post. But don't think I am throwing any old stuff at you.
My mentor, Doug Champigny recently wrote an article on using a blog platform for affiliate marketing.  I do, and thought I would share his article with you. At the end of the article Doug has a link to two of his excellent products.  I highly recommend both.
==
Using a Blog As Your Affiliate Marketing Web Site
One of the most powerful tools for affiliate promotion is your affiliate marketing web site, and with today's interactive online technologies a blog is usually your easiest and best choice to use as your home base online. Regular posting to your affiliate blog will help you to build a loyal readership, as well as build a stable of permanent links to the products and services you promote, all of said links containing your specific affiliate code, of course!
Self-hosted WordPress blogs are easy to set up, easily updated and can be indexed in many directories beyond the traditional search engines automatically. You can also easily add audio and video to your blogs, which open up podcasts directories too as well as help you put a personal touch on your messages to your readers. This makes doing SEO for your affiliate marketing web site much easier and lets you focus that much more of your time on other affiliate promotion strategies. With time, you'll find the proper balance that works best for you online.
Building a money-making blog using affiliate opportunities involves everything from proper choice of the ads in your sidebar to the careful selection of the topics you write about. By keeping all your posts targeted to the particular audience you're targeting you can build a following and start to warm them up regarding the products and services you'll be offering them in your affiliate promotion. Further, as you build an empirical amount of information about your topic within your blog you'll be building a reputation for yourself and demonstrating your expertise within your niche. And again, remember that every new item you add to your blog gives the search engines and directories one more possible link back to your online presence.
Further, you can use ads and posts to drive targeted traffic to your squeeze pages and opt-in forms, thus building your affiliate marketing list at the same time. Building a targeted list of prospects lets you contact them again and again, both for your current promotion and for those you'll do down the road as time goes on. This dual purpose – building your list and demonstrating your expertise within your target niche, will constitute the bulk of your affiliate marketing work online, and can go a long way towards making affiliate marketing pay for you. And after all, that's why we're doing all of this in the first place, right?
Your affiliate blogging also gives you a powerful home base online, a great place to drive targeted prospects to from your article marketing, podcasting and affiliate marketing video efforts. While your site is designed to be a traffic magnet on it's own, sending additional web site traffic to it using these techniques and the various Web 2.0 sites that allow business networking will help a lot for making money affiliate marketing.
Using affiliate marketing to make money online, especially with your own affiliate marketing web site, is one of the most common ways to start a home business – and setting your site up right, hooking it into the various Web 2.0 sites and using strategies like Twitter affiliate marketing to drive targeted prospects to your web site should make your affiliate efforts pay that much sooner. And by using an interactive platform like blogging for your site, it's now easier than ever to get started online!
Posted by enetwal on Jun 2, 2010
Setting up a profitable blog isn't nearly as simple as setting up a blog. While there are of course many similar steps, the trick to establishing profitable blogs requires a series of additional steps, not the least of which is identifying profitable blog topics.
My personal blogging mentor is Mike Paetzold. He has written extensively on blogging for a number of years and is a go to guy when it comes to setting up and then monetizing blogs.   If you are interested in profitable blogging, I can think of no one more suited to be of assistance.
He has just released a new product called Profitable Blog Steps.  In it he will walk you through all the steps you need to take to create a profitable blog.  Now there are a number of steps, don't let anyone tell you otherwise. But once you learn the steps and actually set up two or three of your own profitable blogs you will be well on your way.
In profitable blog steps, Mike takes you step by step as the title suggests, through ten modules with great videos to show you as well as tell you how.
http://profitableblogsteps.com/?rid=7
If you are interested in setting up a profitable blog look no further. Grab this now, as Mike is offering a special launch week discount to those willing to take fast action.  This special deal expires on June 9th, so do yourself a favor and grab it now.
[tags]a profitable blog, profitable blog, profitable blogs, profitable blogging, profitable blog topics, Mike Paetzold, profitable blog steps[/tags]
Posted by enetwal on Jul 6, 2009
I used to be an active seller of Amazon's Kindle until I ran afoul of the Big "A' policies on use of the term "Kindle" in my pay per click ads.  While Amazon doesn't provide sales figures for its Kindle, I thinks it's fair to assume it's not insignificant. I know I sold a fair number and I was a very small player.
If you haven't bought one yet, you can now, by going here.  Kindle: Amazon's 6″ Wireless Reading Device (Latest Generation)
I bring it up because Amazon has just opened the Kindle Doors to Bloggers. If you blog regularly, it's now possible to sign up and upon approval by Amazon get a subscription to your blog listed for sale on their Kindle.
I did as soon as I heard about this, about 30 minutes ago. So I don't know for sure that my blog will be accepted, but I don't see any reason why it wouldn't be.  From what I read, I don't expect to make a lot of money from Amazon in the near term.  They set the price, not you, and it appears that initially the going rate is 99 cents a month. Amazon will keep 70% of that, so don't order than new car just yet.
You need to make $50 before you will see your first payment. So unless you have a good way of promoting your blog to Kindle users it's likely to take a while to get your first check.
That said, your blog will appear in their Kindle Blog Directory and if you have a good title, description and content, you will attract readers you may not have otherwise found. And that's why you should seriously consider adding this venue to your marketing program.
It took me less than 15 minutes to log in at http://kindlepublishing.amazon.com and get my first blog (this one) set up.
One thing about the kindle that makes it a bit different. They will publish images as well as the full text.
Posted by enetwal on Mar 26, 2009
While I have been blogging for a while now, I am far from an expert.  Luckily, I have run into Mike Paetzold who is as good a blogger as any I have encountered so far online. I have learned a lot from him and monitor a couple of his blogs on a regular basis.
In a new posting today, on his Word Press Made Easy Blog, he offers a list of the plug ins he uses.  This is an important topic and I wanted to share it with you.  Plug ins are powerful and can seem mysterious as well to those just getting started in blogging.
I will be going through his list of plug ins and comparing it to the ones I am currently using.  You may want to do so as well.
However, you need not follow his list blindly. I will be not be changing one for sure.  I prefer the audio manager plugin for pod casts to the one he uses.  That's not to take anything away from his list though. Different plugins work differently on different themes. That ads to the Joy/frustration of Plug ins, but it is the real world.  So you will need to experiment.
You can find his list at: http://wptutorial.com/blog/information/plugins-i-am-using-right-now While you are there you may want to do yourself a favor and sign up to his list. He will reward you with a good ebook, called Blog Tracker thats worht $37. More importantly, you will find that Mike is a valuable resource if you are blogging on a regular basis. And you should be.
Posted by enetwal on Jan 20, 2009
Generally, I don't recommend businesses use monetization techniques on their business blogs. Your focus should be on your product and driving traffic to your offers. However, that doesn't mean you cannot write additional blogs on topics of interest to you. These can and should be monetized and can even serve to provide links to your main business blog. That way, you can both build link power to your blog and make some money on the side.
To learn how to monetize your site, you may want to check out the set of 13 videos below. They will help you get started as quickly as possible, using not only adsense but Commission Junction, affiliate marketing, and other sources. For sale at less than $10, these are a quick way to get your blog up to speed.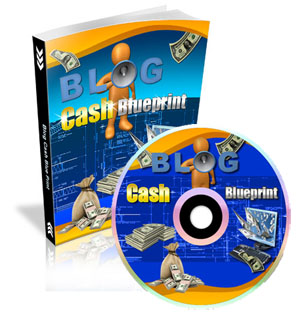 Posted by enetwal on Oct 26, 2008
Would you like to earn auto-pilot commissions every time you post to your blog? And at the same time use the Power of Twitter to drive traffic to your blog.
I know it sounds like a fairy tale, but it just became reality, with the launch of John Merrick and Soren Jordansen's new "Tweet My Blog".
Just by using the powerful free plugin, you will be promoting your affiliate link on auto-pilot. In other words, you can earn commissions just for posting to your blog.
But that's just one of the many benefits of using TweetMyBlog, visit the page to learn more – and grab your free copy today.
And… Even though they are giving this plugin away for free, you should take a close look at the special offer they have in store for you when join. I instantly grabbed my own copy, and I know it will skyrocket my marketing power when using Twitter and WordPress.
Just click on the image below to access this powerful new tool. -etn
Posted by enetwal on Oct 25, 2008
The internet is no longer a new idea for business. Many businesses once enjoyed a first mover advantage by entering the online arena earlier than their competitors. Today, there are few fields left where just being online is providing a significant competitive advantage.
The internet has opened the market place to customers from around the world. And it has opened the marketplace to competitors from around the world. It is no longer enough to be online, a business to succeed must be able to drive traffic to their websites. In order to dominate a field it is increasingly important that businesses establish a blogging presence online.
While anyone can set up a blog easily and inexpensively, so can your competitors. But there is a lot more to blogging than first meets the eye.
Here are some useful tips that you can incorporate in your internet business:
• You must research and then use keywords effectively – your blog's contents should reflect appropriate keywords. Effective keyword research can also place your blog and thus your business toward the top of the search engines.
• You want to stimulate Back Links to your blog. These are valuable – you have to give importance to back links. Your blog posts should be able to incorporate appropriate back links.
• More important than the frequency of your blog posts is their regularity. You must be able to post regularly if you want to be effective. If you forget to make posts, you will loose regular readers and possibly leave viewers with an impression that you are not truly up to speed in today's internet world.
• While regularity is the key, your blogging efforts will be rewarded most if you post frequently and if the contents are interesting. With effective blogging, you can establish your online business reputation and, you can demonstrate to the world your business expertise. To gain a positive reputation, make sure that you post interesting and relevant blog posts.
These are the basic tips you must follow to be effective blogging. As you can see, blogging requires more than a slap dash approach. Most advisors online will tell you that blogs are not that hard to compose. They are right. However, according to expert bloggers, you need to consider the interests of the readers and online researchers.
Try to understand why they are coming to your blog in the first place.
Think more in terms of what they want to discover, and less about what you want to tell them. But be sure you do get your licks in. It's all about how you frame your blogs attitude and conversational style.
Remember that once you start posting blogs on your business' website, you have to post frequently (ideally at least once or twice a week) so that your customers and readers will not forget you or your business.
Blogging for business is one of the most effective means of making your business a success. Set up your blog now, you will profit in the future.

If you learn to become an effective blogger, your business will benefit. If you want to learn more about effective business blogging, you can easily conduct researches online because you can find a wealth of information there.
Posted by enetwal on Oct 23, 2008
The phenomena of Blogging has captured the attention of the masses far and wide. Blogs vary widely ranging from Journalistic to Literature, to the baser side of things where fart jokes pale in comparison to some heavier duty material and on beyond the trivial to academic and business pursuits. The blog means many things to many people. To you as a buisness person it means taking the offensive. Instead of hoping passively that your web site will attract customers, you are going out after them.
But first you need to get a feel for the beast and learn the basic lexicon.
Content Typically, a blog's content depends on the topic it's dealing with. If you're advertising a product such as perfume, apparel, or a vintage automobile, you could feature catalogs of the products mentioned.
Your Business blog should also provide stories and updates on key happenings in your business, such as upcoming sales or special promotions. While most business blogs stay on the pretty straight and narrow, some business blogs adapt a more in your face or cheeky attitude. If this is right for your business, the added flair increases readers entertainment value and thus encourages readership and ultimately more sales.
A blog should be updated daily to give readers reasons to keep coming back for more. A human mind always seeks for something new. Therefore, update. If a daily routine is not in the cards for your blog, make sure it is at least regularly updated. Regularity is a good habit and critical to blogging bowels.
Feedback Comments are very much welcome. Come one, come all! It doesn't matter who comments as long as somebody did. Bottom line: You want to meke sure what you've written has an effect on people's minds and aroused some opinions to merit it. Be glad you have a comment. At least someone has read your posts. Here, interaction takes place.
Tools and Concepts Blogging can be a fuss if you don't how the process works. What in the world does RRS, URL, blogroll, and all that jazz mean? How can I use it? While a blog is a simple concept, they do have a number of moving parts that might not be obvious to all at first.
For greater understanding, here are some terms and definitions of some of the tool usually used in blogging and the concepts that go with it.
Archives – Archives are records of important documents or files preserved. Archives can capture significant amounts of material over time. These can be reused and/or serve as documentation.
Blogrolls – Blogrolls are a categorized list of network links to web pages. This can be a dynamic tool for your business. Permitting cross promotion with your business allies and direct linking to your main web pages. These provide your blog readers with direct access to key pages on your web site and to those of your partners.
Comment Spam – Comment Spam is potentially even a greater problem in the Blog world than on your email server. You will inevitabley receive irrelevant comments posted on your pages with links to one or more domains of the Spam poster. Thankfully, a number of "Plug Ins" available to bloggers can help all but eliminate this problem.
Downloads – Downloads is a verb pertaining to the pictures, audios, or videos That have been or could be downloaded from your site or to your site. Your blog is just another part of your web page and can access or be accessed to process downloads. Thus a simple blog post may hold multiple documents, video etc that you can in turn make available to your reader in quick order.
Excerpt – An excerpt is a set of summarized ideas of the post usually having a part of the entire article condensed upfront. This provides a prospective reader with a heads up as to the overall content. This will allow them to read your blog or not depending upon their interest in the material. An excerpt saves prospective readers time, and they will appreciate not having to read posts that don't offer them value. A good excerpt is good business.
Feeds – Feeds are a way of transferring relevant material from one site to another. This can Permit you to automatically transfer information for other web sites of your own or a third party and have it post automatically on your blog. Creative use of Feeds helps provide a constant flow of fresh material to your blog.
Guests – Guest are the readers, viewers, spammers, etc., who visits your site. While you may not welcome the spammers, your blog exists for your guests. You want to attempt to make it as guest friendly as possible. While your objective is to accomplish a business purpose with your blog, the best way to do so is to focus on the Guests needs, rather than your own. Think about how you can build a relationship with them.
Hosts – Hosts are web sites willing to accommodate your registration as a blogger. I personally recommend WordPress and as a result frequently recommend securing a webhost who offers the use of a cpanel as their primary customer interface. If you web host has CPanel, it is a simple thing to set up WordPress.
Introduction – Introduction probably doesn't require an introduction. But its a good idea to provide a preliminary part of the blog page to show the personal profile of the author or a brief description of the subject.
Links – Links are those ubiquitous blue words that serve as a tie up with a series of sections in the web suitable for navigation from one site to another; also known as a "permalink" or "hyperlink."
Plugins – Plug in's come in a huge variety and consist of characters or scripts adding additional function to the site. For example the Askimet plug in does an excellent job of screening for Spam Comments and segregating them, so you don't need to worry about hand deleting them.
And that's it. All the primary words above embody key aspects of the blogging community. While their is easy access to the blog and blogging in todays world that doesn't mean easy manipulation. You must have certain concepts and tools to make blogging possible. You absolutely must get a blog going in most businesses to effectively attract the customers you want, but the process will require a bit of work and education.